By: Katie McKeown
For: Inside Ageing
Source: https://insideageing.com.au/designing-emotion-and-comfort-into-a-home/
Julie Ockerby, Principal Creative Director of Meli Studio, is fast becoming a sensation in the world of aged care interior design, where her experience as a nurse and focus on comfort and style, sets her apart from other designers. With 19 projects in development across Australia and others overseas, Inside Ageing caught up with Julie last week to learn more about her vision for comfort and style in aged care.  
How has your experience as a nurse helped you as an interior designer?
I wouldn't be able to design interiors for aged care without my nursing background. It gives me a unique understanding and insight into both the functional and operational needs, allowing me to create spaces that the residents love while still allowing their carers to care to the best of their ability. I have been in their shoes so I know what they need to do their often challenging jobs.
I loved nursing but I couldn't seem myself still there in five years, plus I felt obsessed with hotels, so when I saw an opportunity to move into luxury hotel marketing I jumped at it. From there I realised that my true obsession was with how spaces are put together, so I studied interior design and made the switch into what was destined to become my life's true calling.
Why is interior design so important in aged care settings?
We use interior design to create spaces that residents feel truly become their homes. We add a dash of hotel design and high end touches to make the homes feel aspirational – as good if not better than how they are used to living.
What are the most important things for aged care providers to consider when refurbishing or developing a facility or home?
There are two things I am especially focussed on at the moment: firstly, designing for the residents of the future with features like USB chargers and smart door locks. Secondly, designing for the whole family not just the residents – creating spaces for multiple generations of visitors to feel comfortable in.
When competition for funding is strong, what do you say to aged care providers who want to cut the budget for interior design?
The back of house facilities are of course important in aged care, but the reality is people buy into the emotional experience and attachment that great interior design can create. You can't really put a price on creating an emotional connection between residents and their future home.
What are the fast and inexpensive things you recommend to aged care providers to drastically improve interiors?
The three easiest and most cost effective wins are lighting features, well thought-out and vibrant colour palettes, and carefully curated artworks that bring the spaces to life, stimulate the senses and tie the homes in with their local surroundings.
You have created your own range of textiles, how are these different to what was already available on the market?
I found that what was available was limited in terms of patterns, without a diverse enough colour palette, and with too much beige – a pet hate of mine! So, in June 2019, The Bespoke Collection Australia will launch a Signature Plains range plus four  key ranges denoting various inspirational landscapes and styles. Names of colours have been synonymously chosen to reflect various influences in my design journey. They are a culmination of my cultural heritage and love of travel, food and wine. You can see the full range at www.thebespokecollectionaustralia.com.au.
What has inspired the patterns and colours in this new range?
· ESCAPE – reflects a laid back vibe and is influenced by the coastal and nautical elements of the beautiful Northern Beaches of Sydney, where I live.
· PROMISE – prompted by a succession of devastating world events, this range seeks to encapsulate the notion of always 'promising' hope. The boldness of the designs depict universal strength.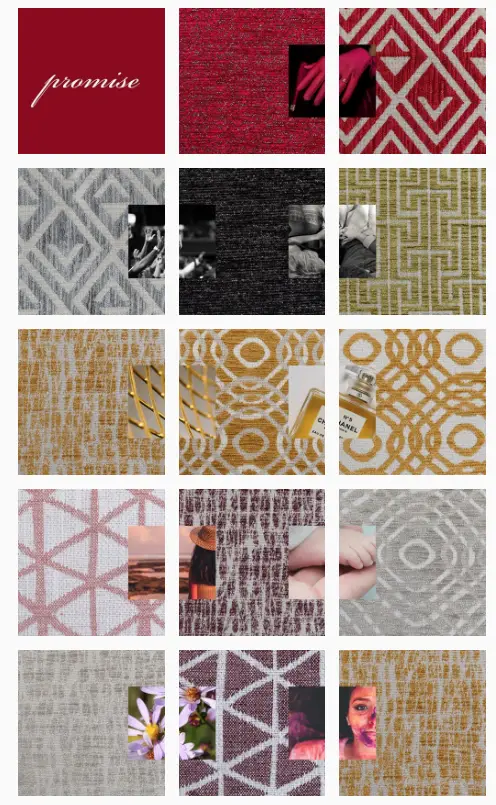 · HUMBLE – designed based on the ambiguity of social trends and inspired by the conversed nature of them. Therefore this range is soft and subtle in its tones and textures.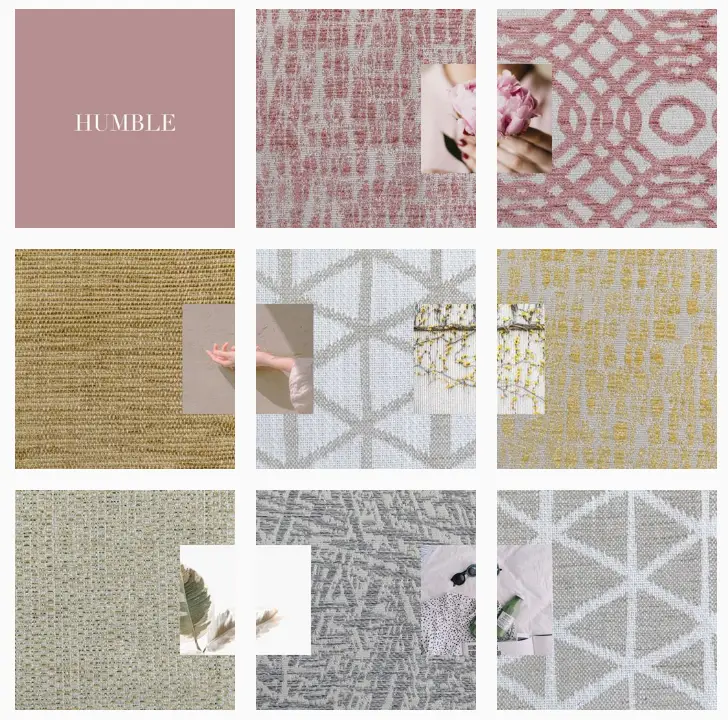 · UNTOUCHED – reflecting textures of the botanical landscape, soil and earth. This range resembles nature in its most magnified form.
· SIGNATURE PLAINS – this range carries an extensive colour palette and is designed to complement the four other ranges as a timeless collection of colours and textures.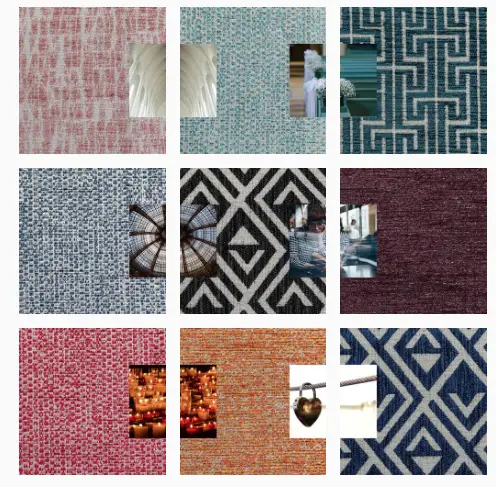 For more information go to www.melistudio.com.au. For sales enquiries contact +61 2 8920 3538 or hello@thebespokecollectionaustralia.com.